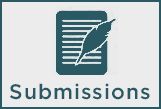 Work Submission Guidelines
If you are registered for one of my classes, please this guidelines for submitting your work. This is a general guideline and each course may have additional requirements that are contained in the Web pages for those courses.
Assignments are posted to the course Web pages. Graded work are placed in the bin outside my office.
Fall 2016 Teaching